Personal
Landmark Insurance of the Palm Beaches offers a wide array of personal insurance products to help protect your most valuable assets. Our qualified team of insurance professionals will guide you through selecting the appropriate policies to meet your insurance needs. We use the most highly rated companies that we can find including names you know like Chubb, Travelers, Auto-Owners, Tower Hill, Hartford and many more. At Landmark Insurance we offer the following types of personal insurance policies:
Landmark Insurance offers the following types of personal insurance policies:
Homeowners
---
Landmark Insurance is a homeowners insurance leader in the State of Florida. We have contracts with over 20 of the top rated homeowner insurance companies writing business in the state. Our knowledge and experience allows us to insure homes ranging from several million dollars through our Private Client Group program to smaller homes with our standard programs. We also understand that your home is a major investment, both financially and emotionally. If anything disastrous should happen to your home, you'd want an insurance policy broad enough to help repair or rebuild it as it was before. The truth is that not all policies will do this. Our team of homeowner's insurance specialists are here to help. We'll work with you to design a comprehensive program tailor-made to fit your individual needs and budget.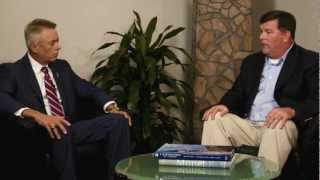 ---
Auto Insurance
---
Representing over 10 of the top auto insurance companies gives us the ability to offer you a wide array of auto insurance quotes that we can custom tailor for your individual needs. Using different limits of coverage and deductibles we can customize a policy that fits your budget while providing the coverage you need. Our automated comparative rating software provides you with multiple quotes in just a few minutes. You can even quote it yourself on our website. We are also able to insure antique cars as well as high value collector cars. Get a Quote: https://www.agentinsure.com/compare/auto-insurance-home-insurance/landmarkpb/quote.aspx
---
Excess Liability
---
Comonlly know as umbrella liability, this very valuable and affordable policy is a must have in our increasingly litigous society. The umbrella policy provides an additional layer of liability coverage over and above the policies beneath it.
---
Jewelry & Fine Arts
---
Homeowner policies have a very small sublimit to cover items like jewlery, artwork, silverware, gun collections and the like. Furthermore, the causes of loss are limited as well. A policy called a Personal Articles policy is the correct way to insure your valuable items. Items can be scheduled on the policy for their replacement value and the coverage is "all risk" meaning most causes of loss are covered.
---
Watercraft
---
A watercraft or boat policy provides physical damage coverage for your boat and it's contents like fishing or diving equipment. It also provides liability coverage in the event you cause an accident or a guest gets hurt while on your boat. We have access to several companies that will insure your small pleasure boat all the way up to mega yachts.
---
---
In addition to the above services, Landmark Insurance also provides quality coverage for the following:
​
Dwelling Policies for Landlords

Personal Articles

Motorcycle

Motorhome

Life Insurance

Disability Insurance
Contact the experienced, and dedicated, team at Landmark Insurance today to learn more!